Join a Connection Cafe today!

Head Start programs deliver services to children and families in core areas of early learning, health, and family well-being while engaging parents as partners every step of the way. Find out more about the services we offer by visiting
www.cdsheadstart.com
#HeadStartAwarenessMonth #OteroCDS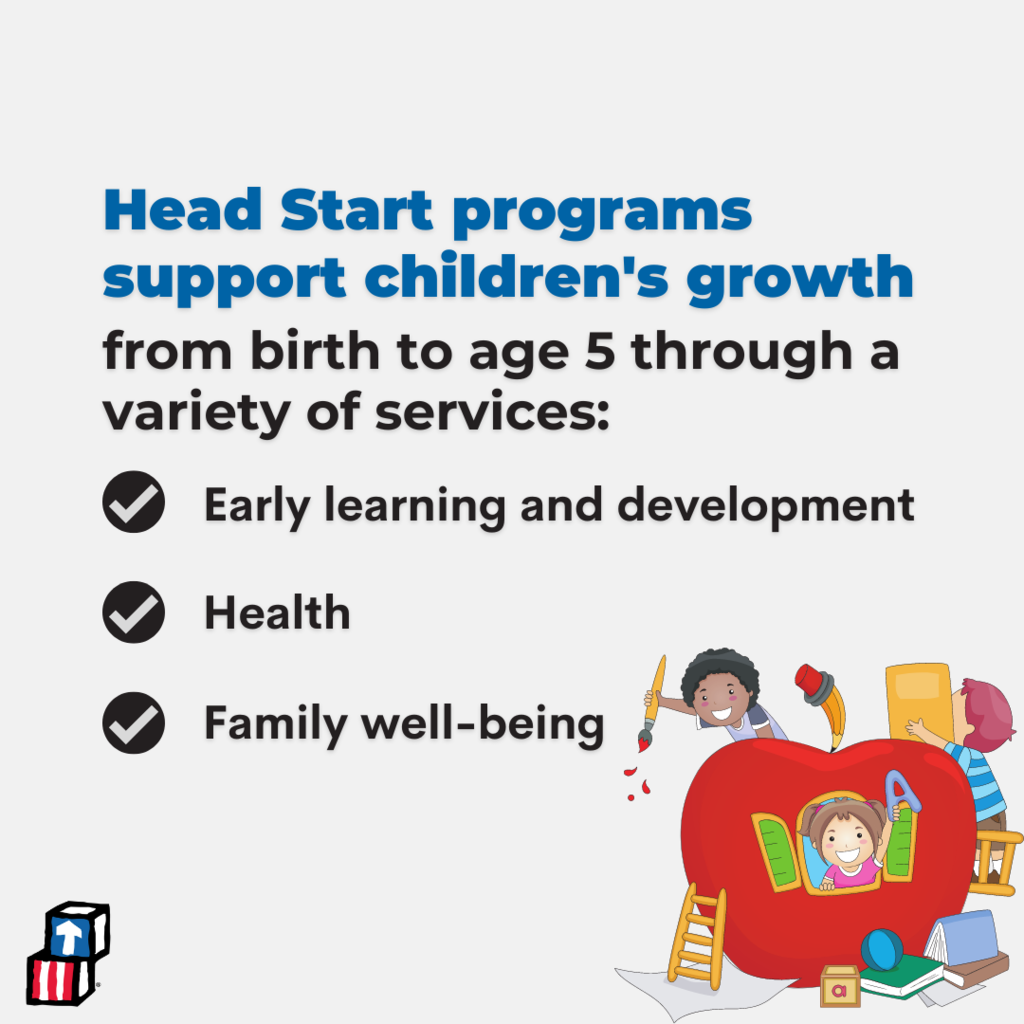 October is #HeadStartAwarenessMonth! This month, share with your network what Head Start programs offer America's children and families. Learn more about applying to a Head Start program:
https://www.cdsheadstart.com/page/apply-now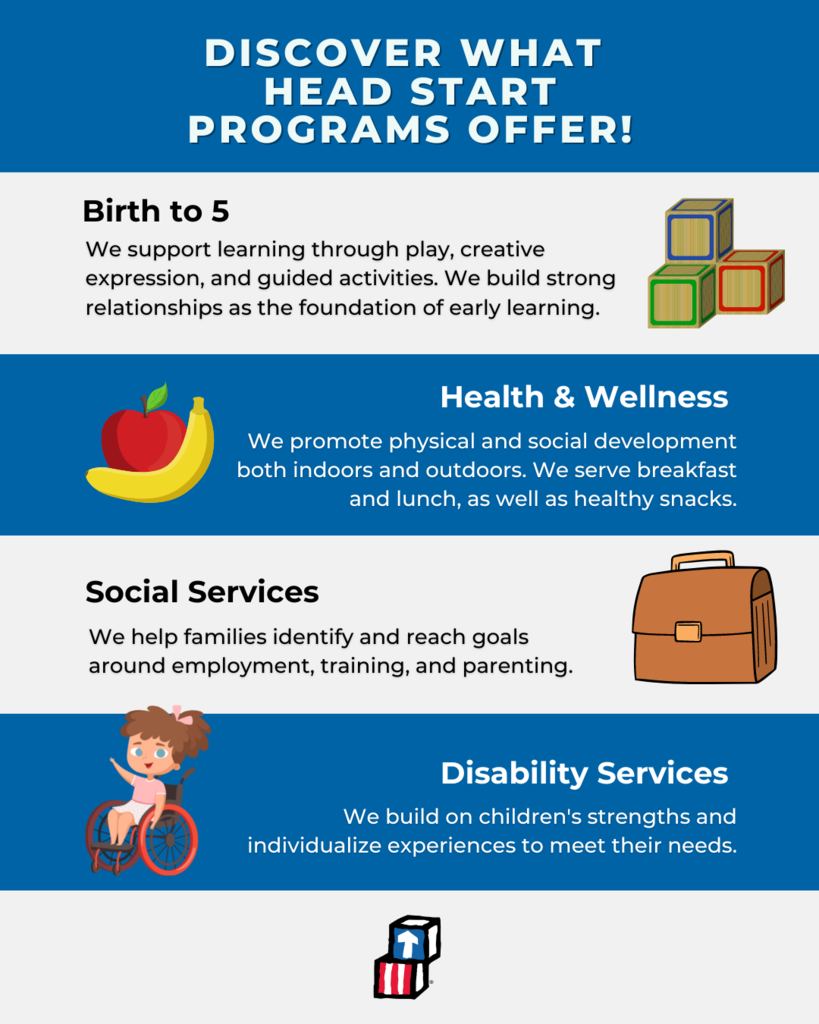 Help children #GetaHeadStart by joining our team! Check out job opportunities under the Employment tab at
www.cdsheadstart.com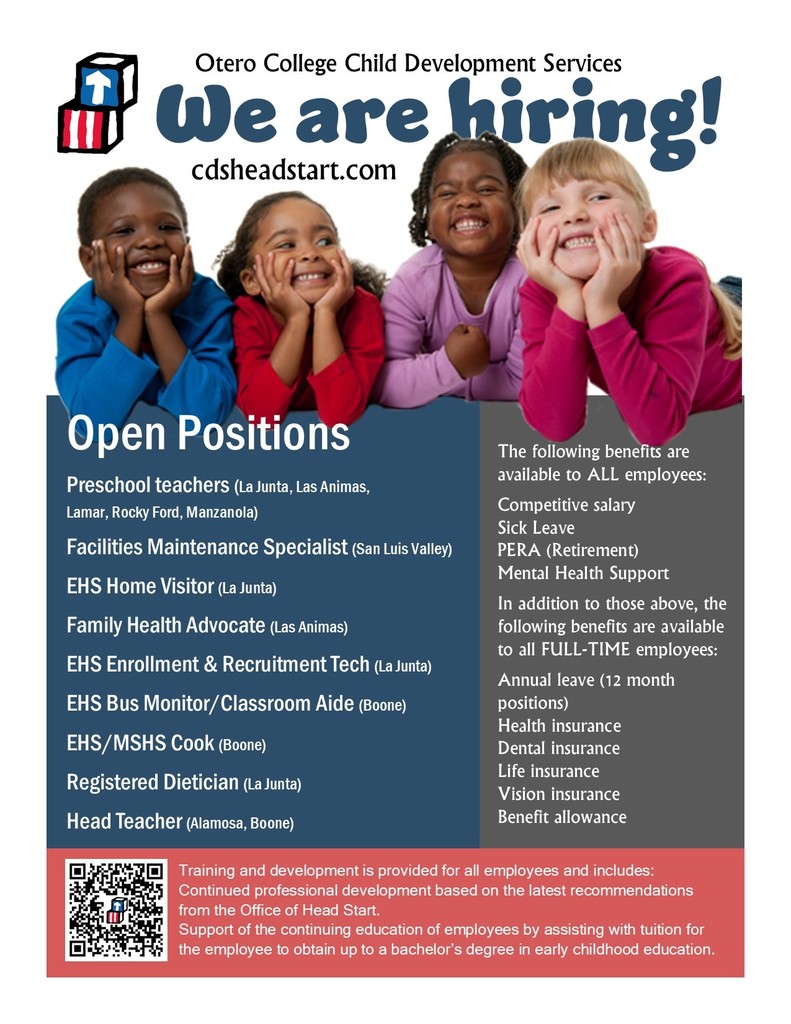 Santi is celebrating the color of the day - Green - as part of Early Head Start's center-based classroom's exploration of colors. #OteroCDS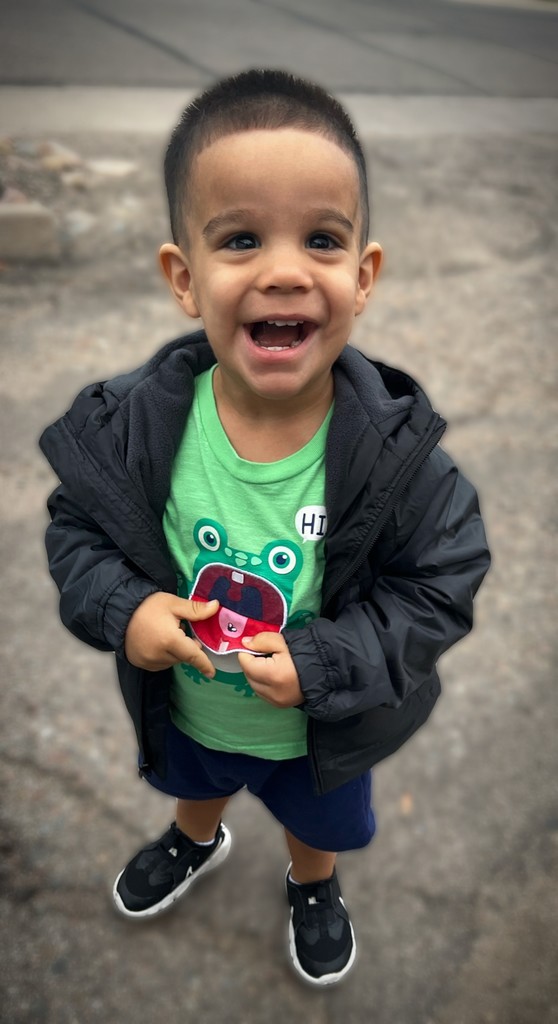 Bus safety is important!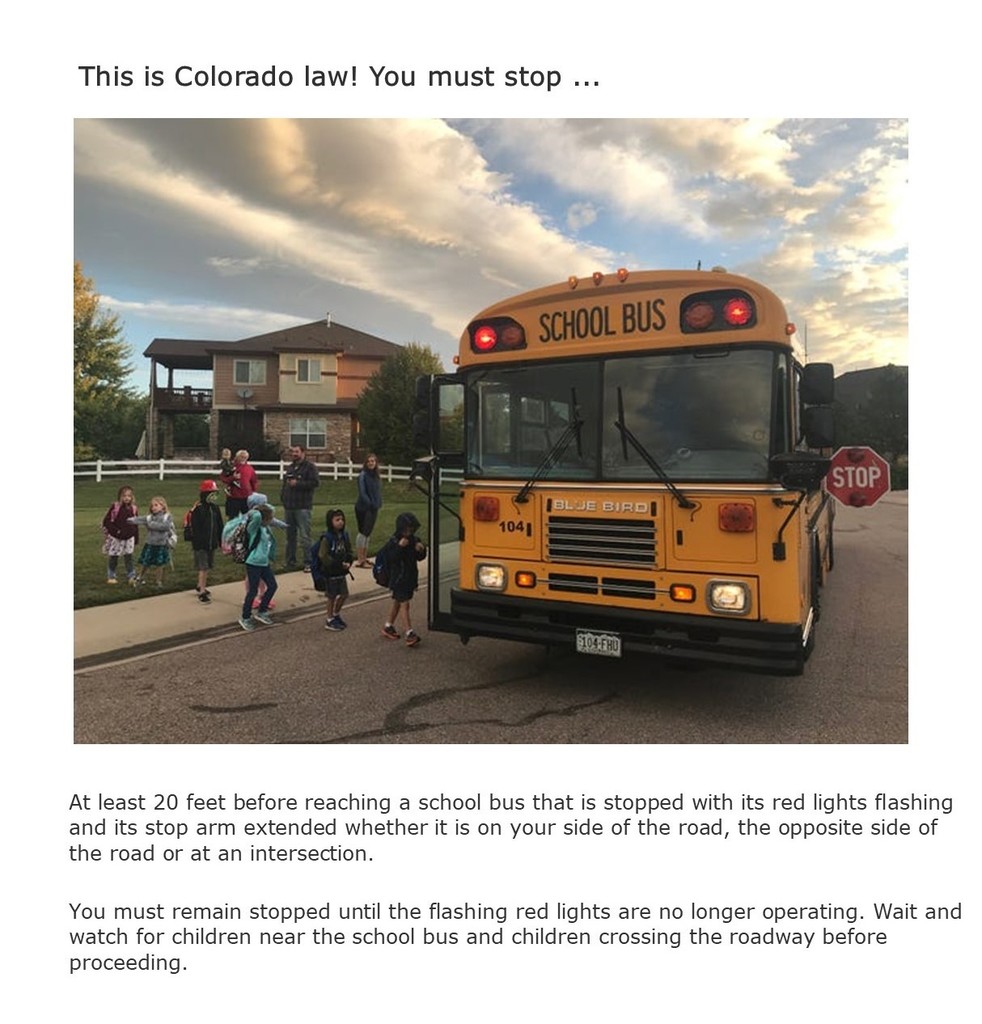 We are hiring a part-time Enrollment and Recruitment Technician for Early Head Start! Visit the Employment tab at cdsheadstart.com to learn more about this position and to join our team!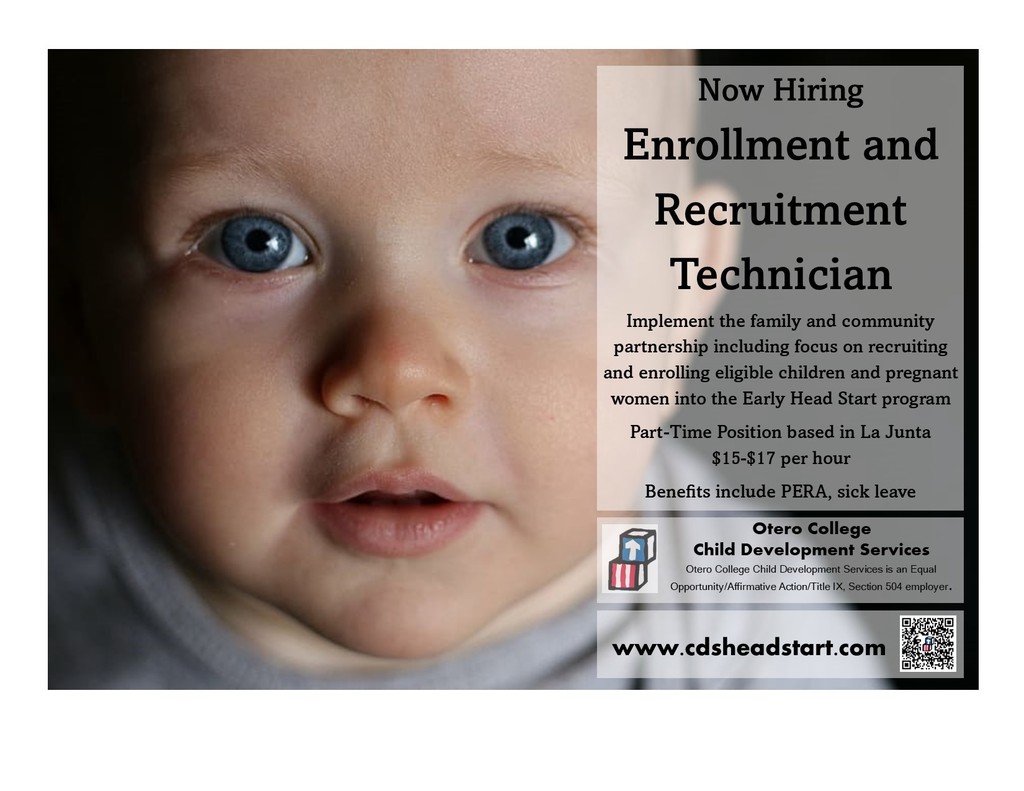 Join our Boone team as a cook! Visit cdsheadstart.com to apply today!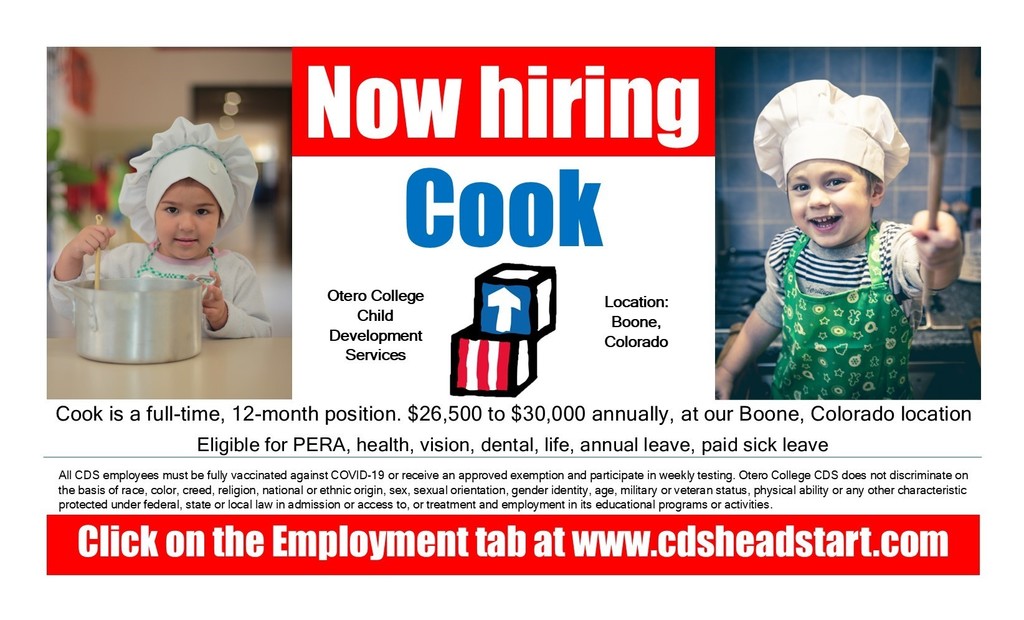 Celebrating National Fruits & Veggies Month looks a bit different for everyone, and that's a-ok! Whether you're pairing jicama with a snackable dip, visiting an apple orchard 🍎 or learning more about a local #veggie grower, it's important to connect with and love the produce you put on your plate. How are YOU celebrating #haveaplant #NFVM2022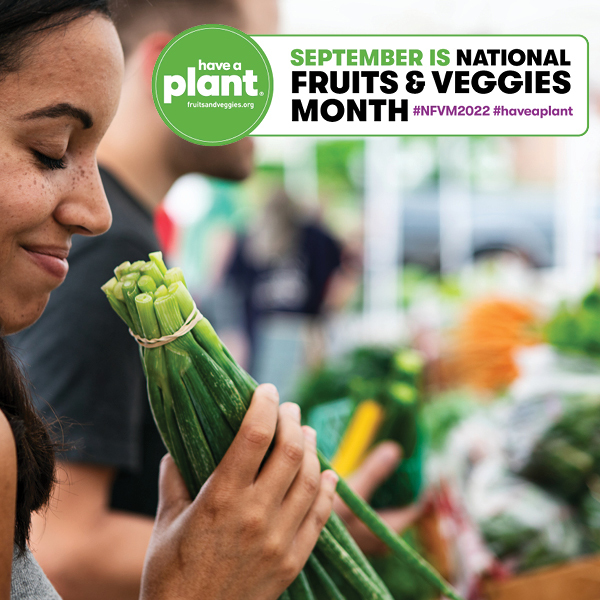 It's time to show off your emotions! Join us for a free family movie event on Saturday, August 13, at Fox Theater in La Junta!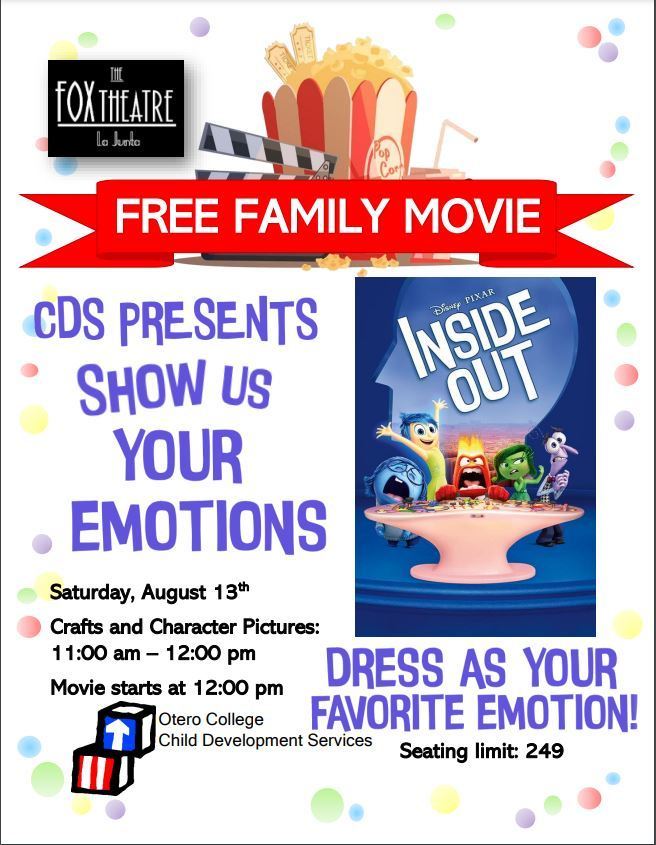 Want to learn more about free preschool opportunities? Join us at the La Junta Wipeout Pool on Wednesday, July 27 for giveaways, popsicles and lots of information! #GetAHeadStart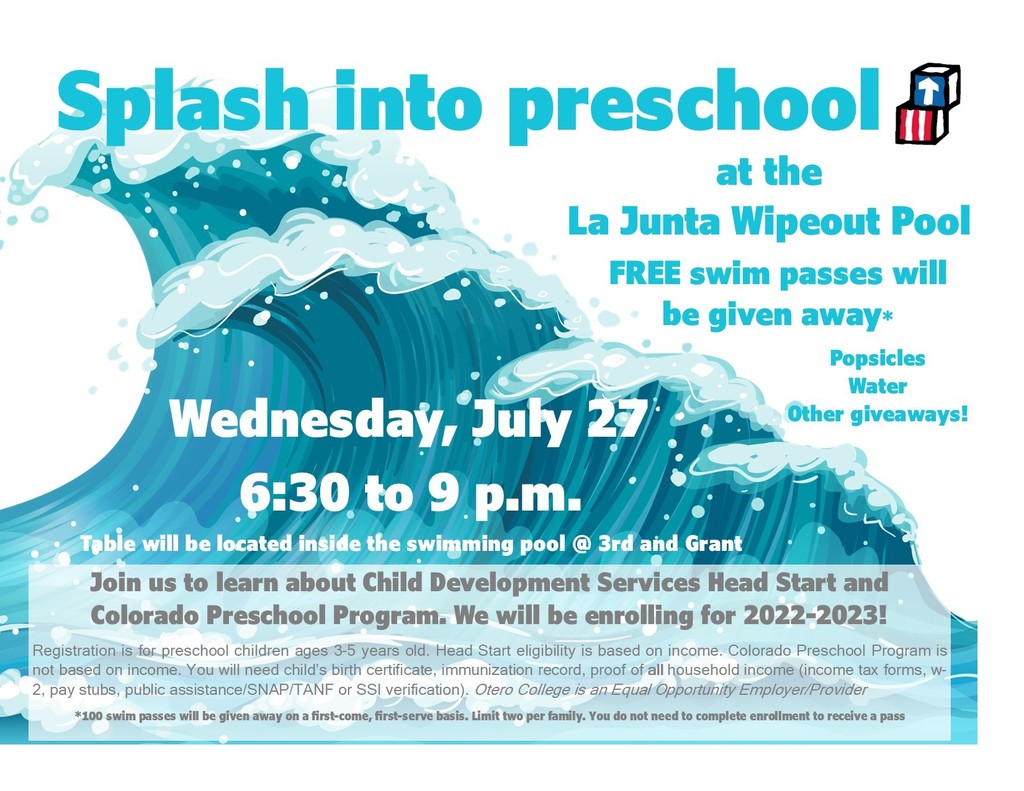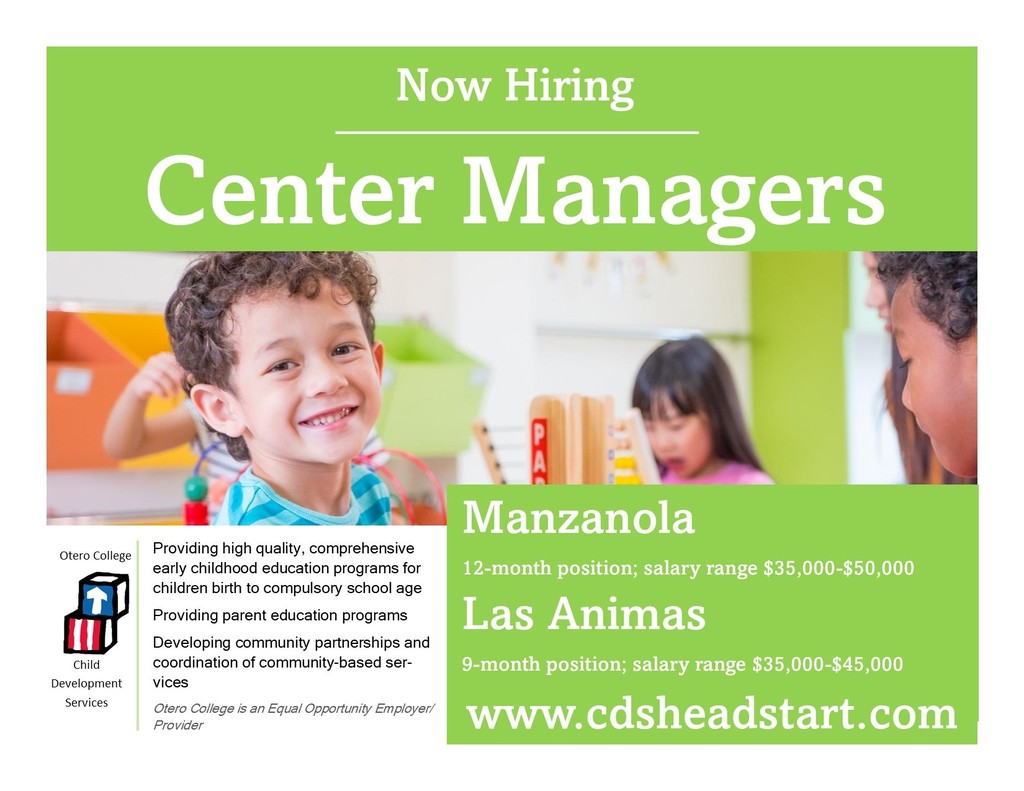 Don't forget! There's still time to register your child for preschool for the 2022-2023 school year. Join us in La Junta on Tuesday!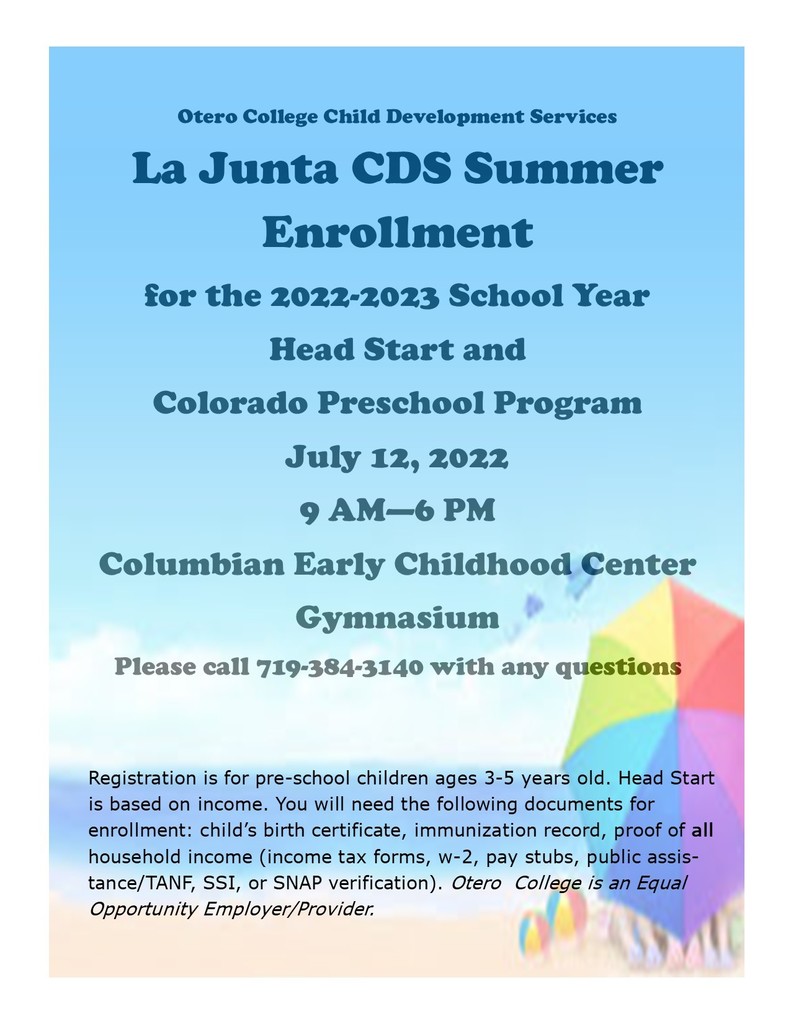 There's still time to register your child for preschool the upcoming school year! Join us in La Junta on July 12!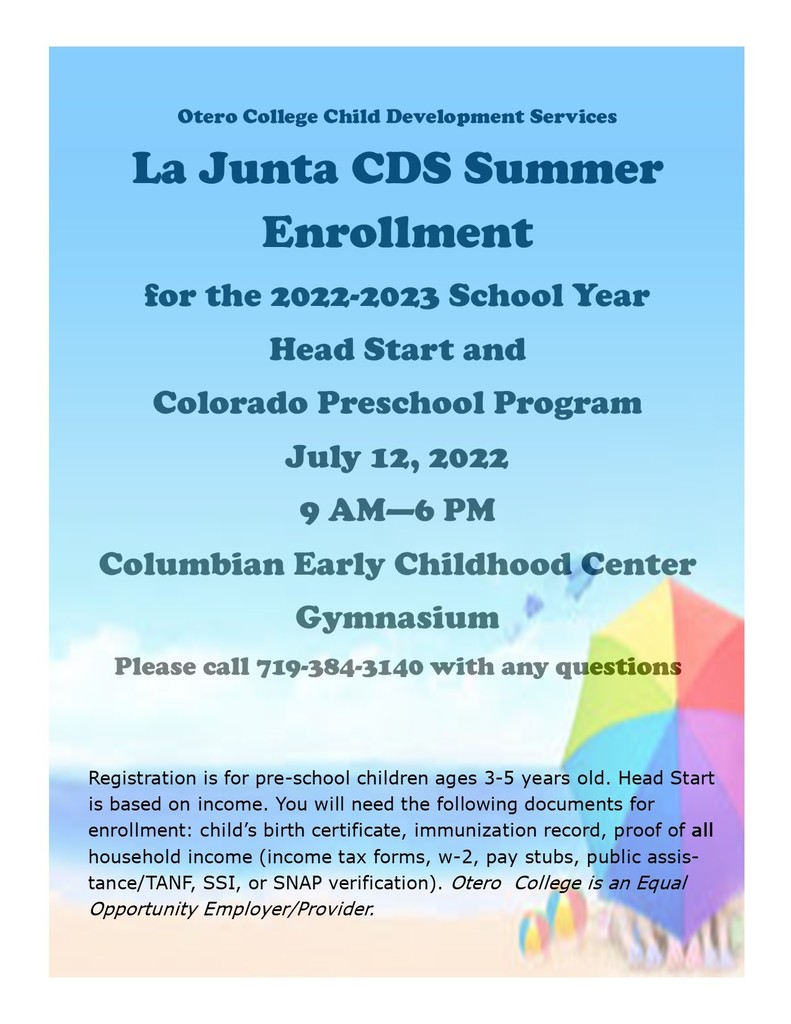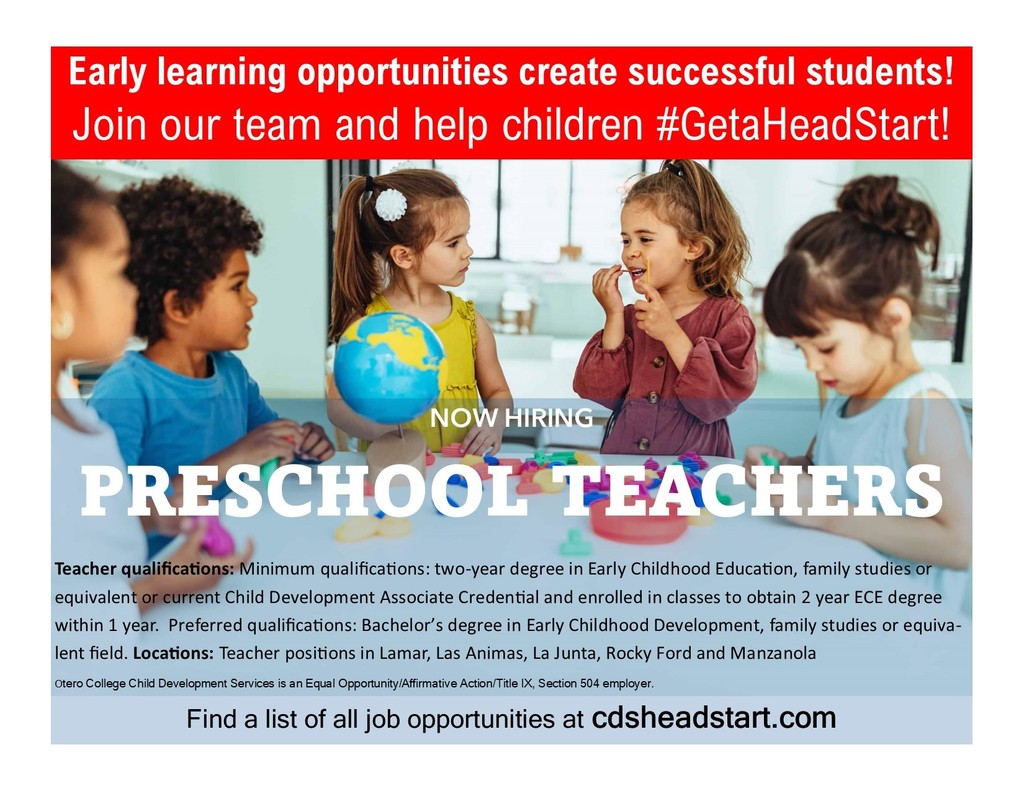 Your family's well-being is a top priority in our Head Start programs. We work with you to ensure all family members are safe and healthy and have access to educational advancement, economic mobility and health and wellness services. Find out if your family is eligible for Head Start services by visiting
https://www.cdsheadstart.com/page/apply-now
#GetaHeadStart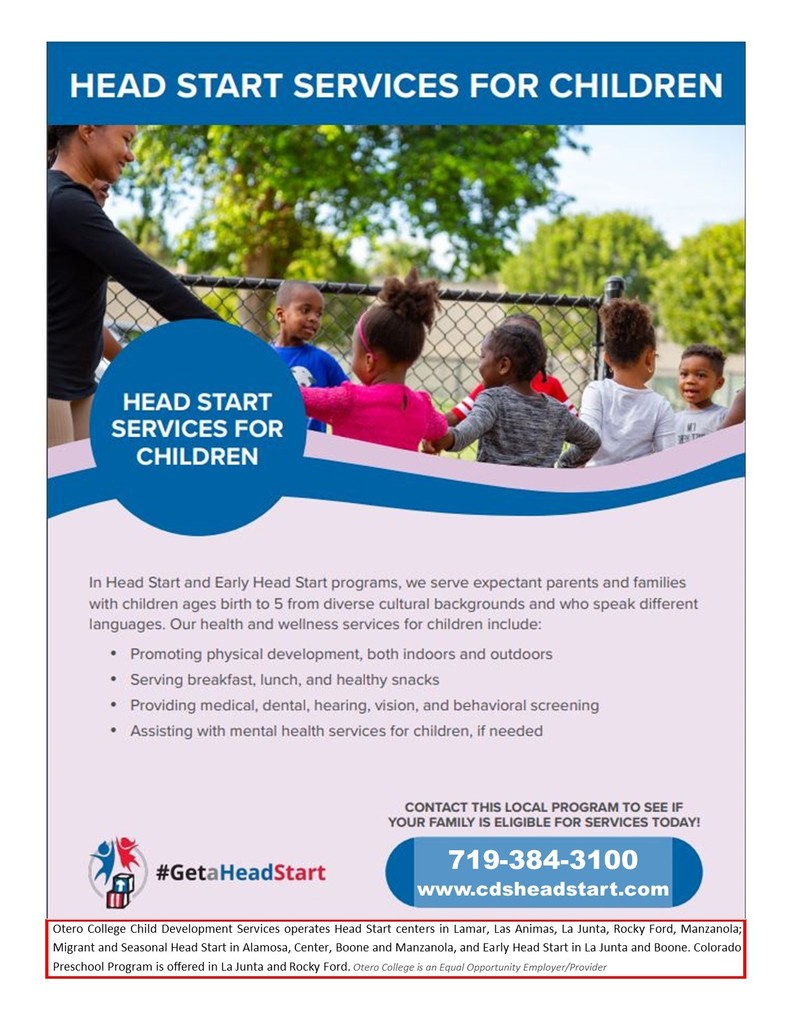 We are enrolling for Migrant and Seasonal Head Start at our Manzanola, Boone, Center and Alamosa centers. To be considered, 51% of family/parent's income must come from agriculture. Enrolled children, between the ages of 6 weeks and 5 years old, receive high-quality comprehensive services including education, transportation, nutrition and health, among many others. To learn more and to apply, visit
https://www.cdsheadstart.com/page/migrant-and-seasonal